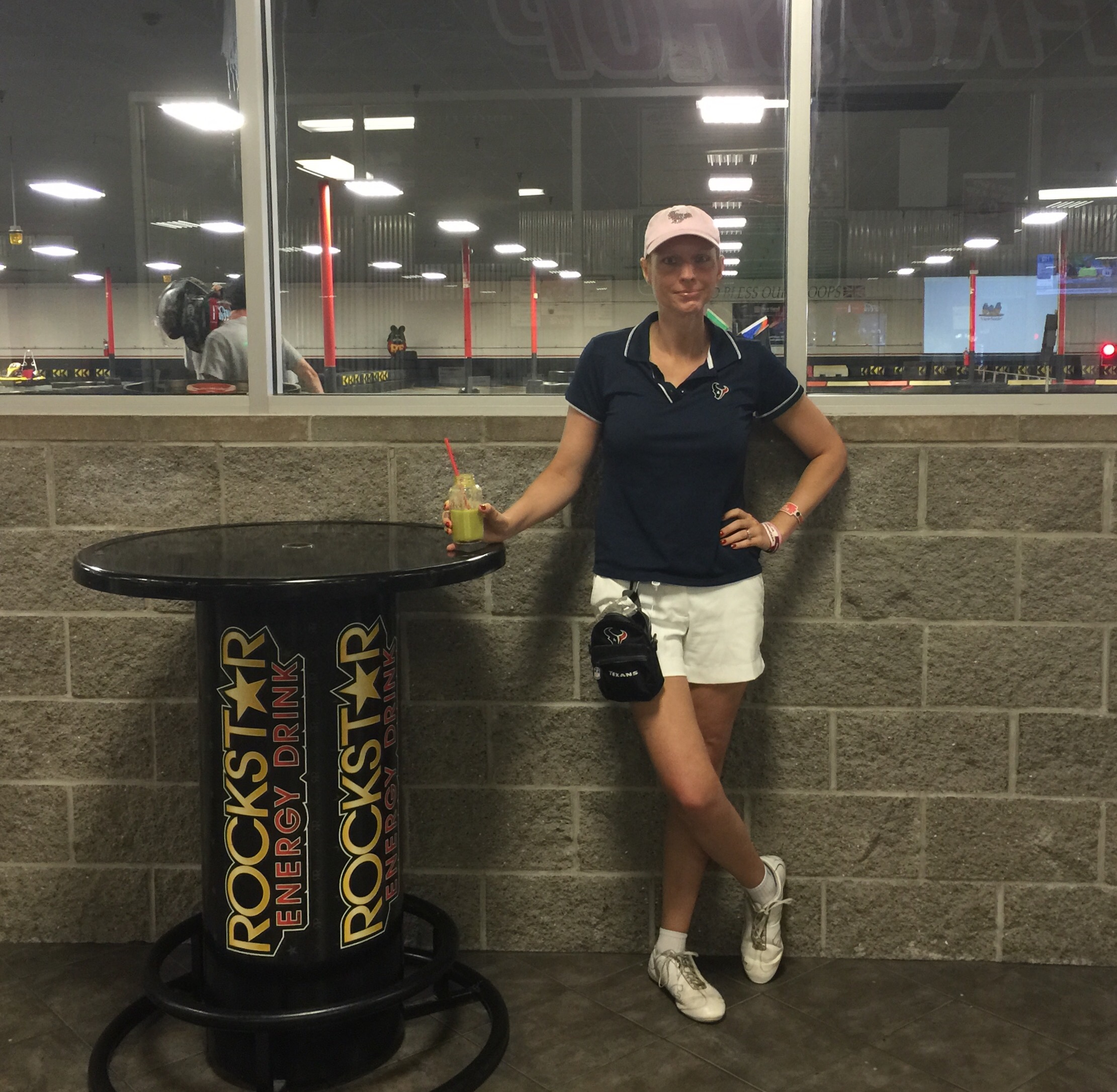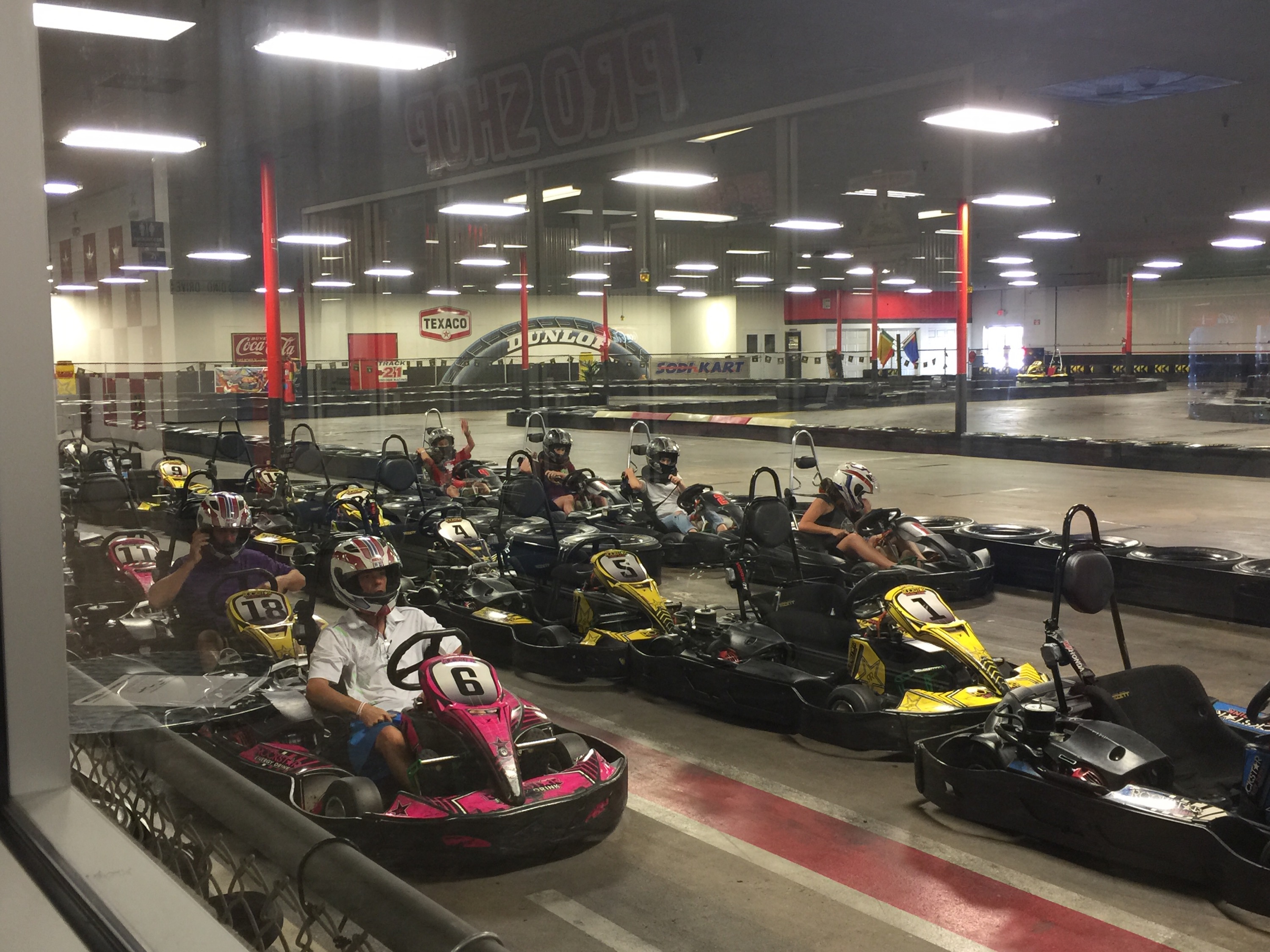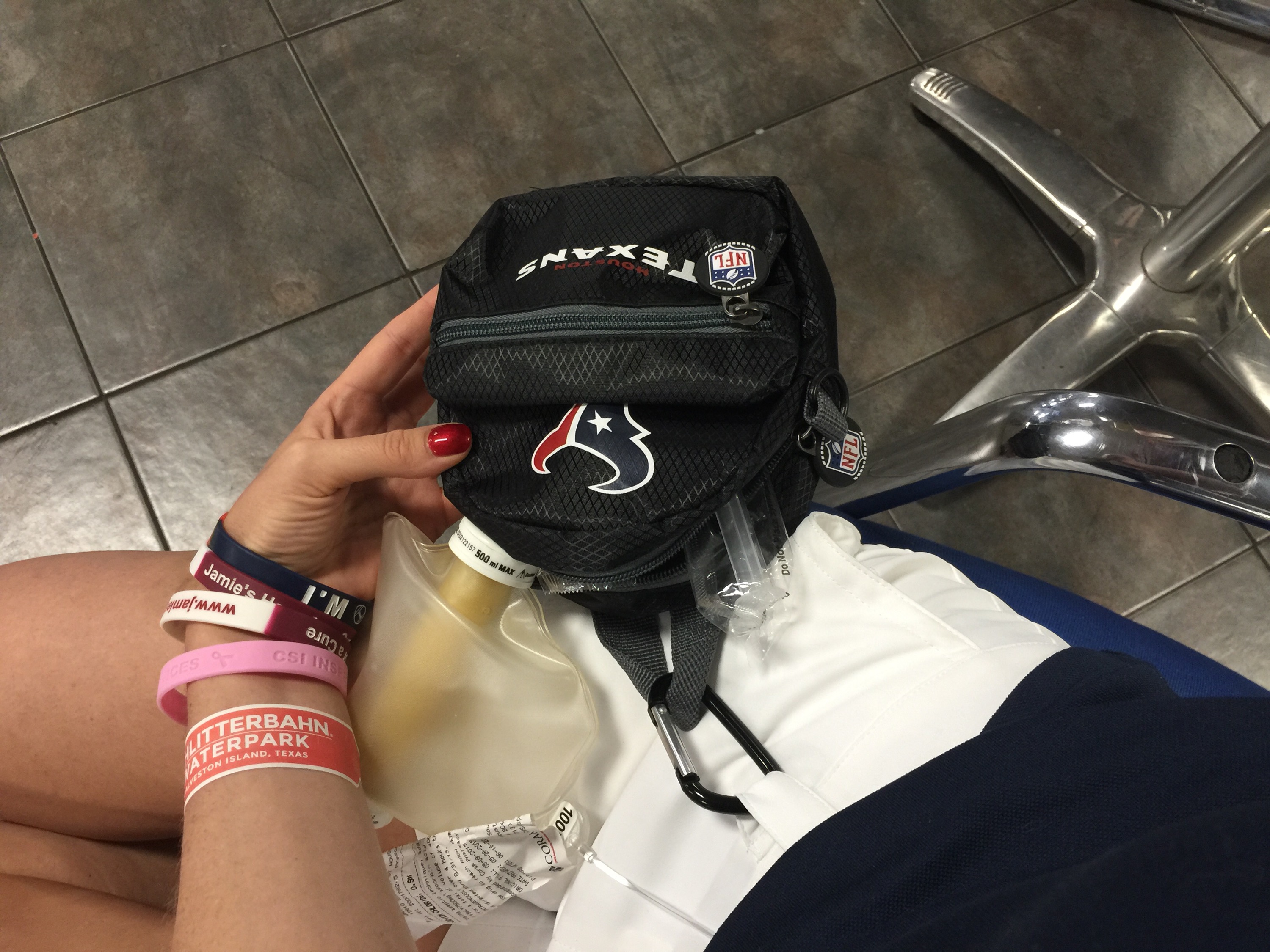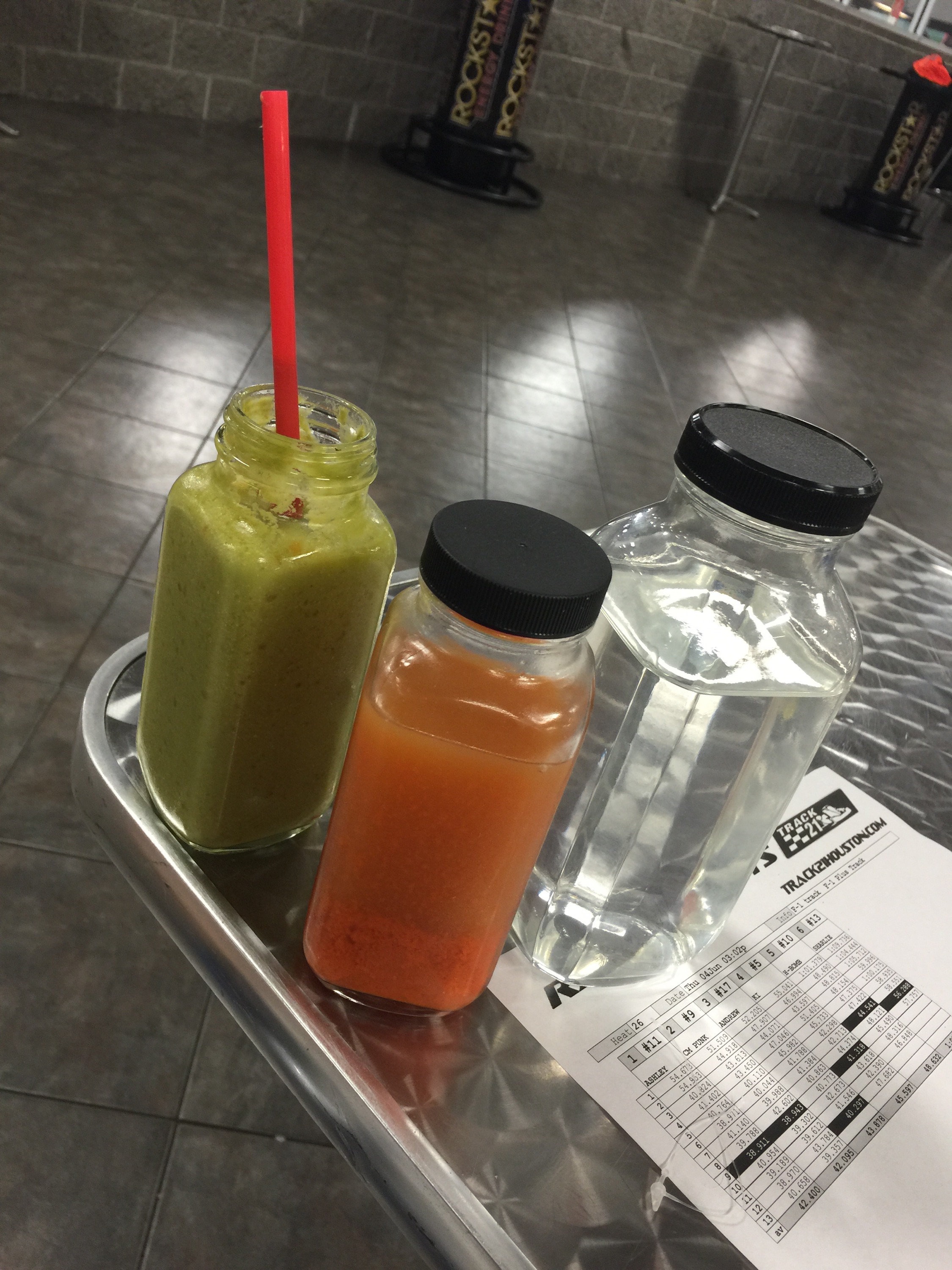 Track21 go carting with family and friends. First time out being mobile with my new Texans Backpack (matches the shorts and hat too), from my friends at Arthur Andrews Medical !!!! Fits my iv pump, has extra pockets for whatever and even room for my Heparin and Sodium Chloride Syringes for flushing when finished!!!
Can't tell you how much my quality of life has improved by not spending all my time in hospitals. I was okay going for a long time, but think as time went on it really started wearing on me. I still have many struggles I am working on and trying to overcome. My energy level is what I consider my #1 problem most of the time (it's very challenging to be healthy when you are lacking energy to do the stuff that needs to be done), but I still feel I am at least working in the right direction towards beating cancer!!
Anybody that doesn't have cancer ….. PREVENTION PREVENTION PREVENTION!!!!!!!!!!! Would give anything to go back and live a much healthier life and maybe I wouldn't be dealing with cancer today!!!!!!!!
Trust me….. cancer sucks!
~ Jamie