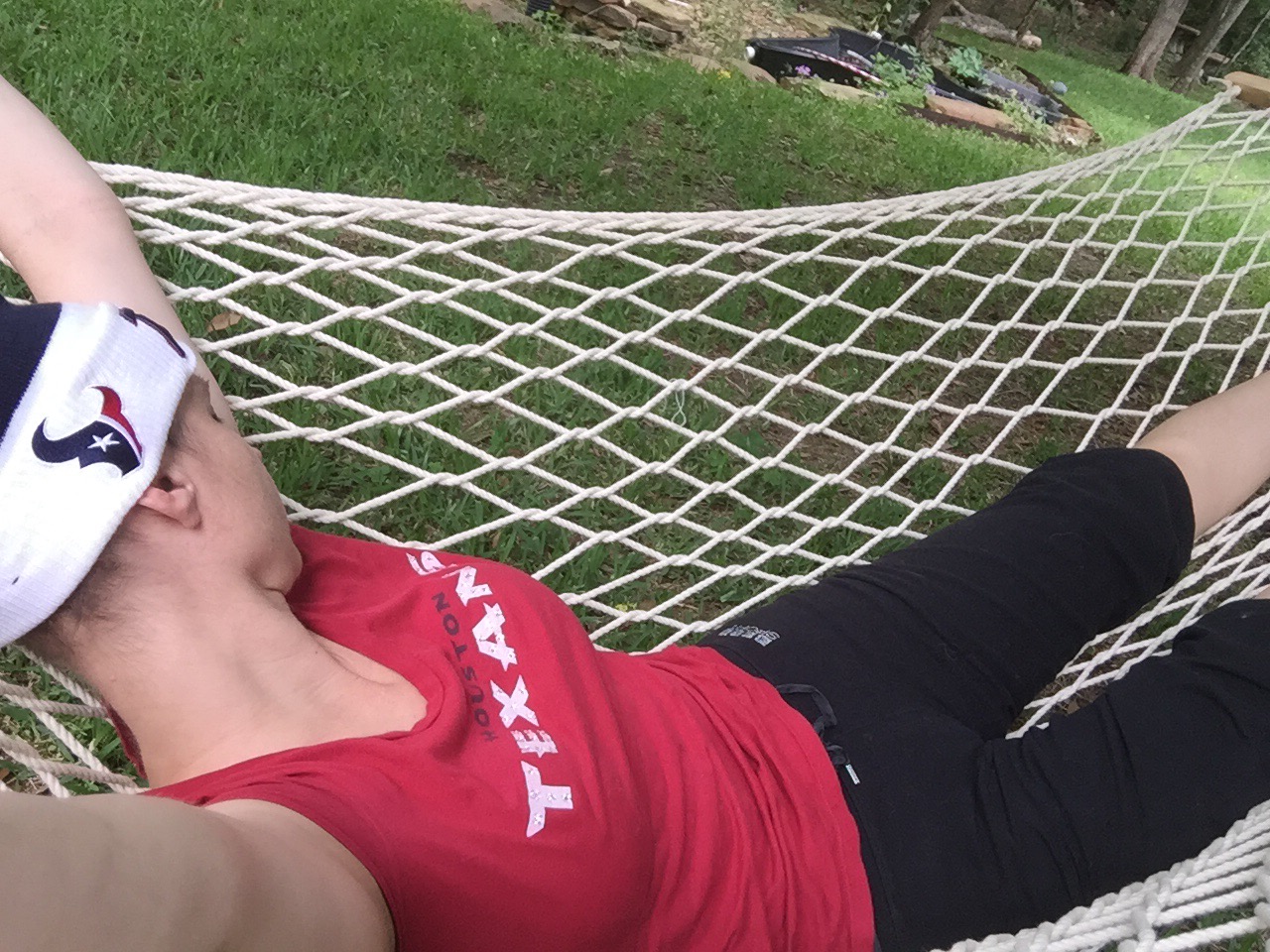 Hammock Time!!!! Just added a hammock to our backyard and now getting my Vitamin D by laying outside in the sun for a little bit before heading over to get some work done.
Before cancer I was working in the real estate industry full time as a Broker (started my own brokerage) and investor, but all of that went on hold over the last several years. Every now and then I still do a LITTLE real estate and actually have to do a little work today (listing a house), lol 🙂
Seriously love our backyard!!!! Great place for working on Mindfulness in nature. Also.. Planning on making a meditation area.
~ Jamie